Cindy's Place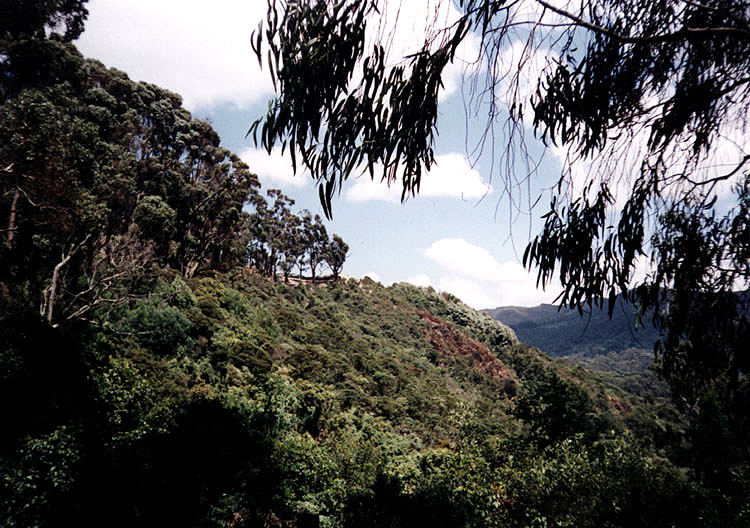 I took this while hiking through the Andes in Spring of 1995, during my year of teaching at El Camino Academy in Bogotá, Colombia
Hi! So you found me. I live in Austin, TX and work at the Texas Primary Care OfficeDepartment of State Health Services. I originally moved to Austin to go to grad school at The University of Texas at Austin - Hook 'Em Horns! I love living in Austin, even though I am not a native Texan; I grew up in south central Kansas (Toto, we are NOT in Kansas anymore). In 1989, I graduated from Kansas State University - GO Cats! - the only school I love more than UT. During my summers between school, I worked at Kanakuk-Kanakomo Kamps, Inc. in Branson, MO. It was my home away from home for several years.
I am involved in my church here in Austin, The Fellowship at Scofield Farms, leading the Women's Ministry. In my spare time, I like reading, watching movies, listening to music, hanging out with friends and working on genealogy. I'll be adding new links and pictues; so check back from time to time to see if anything has changed.
---
| | | | |
| --- | --- | --- | --- |
| Cindy's Links | | | |
These are pictures & pages that tell you something about parts of my life and who I am. There are a couple of cool scenery shots and pictures of my friends, too.
Some of these are real places, and some of them are virtual places. Some of them are places I've visited and a couple are places I would like to visit.
I started working on my genealogy a couple years ago to find out if I was related to one of my friends. I still haven't proved it; but have found some new cousins along the way; and am starting to get a better idea of who I am and where I come from. It's also Addictive! Each of these pages has links to my other genealogy pages by surname. Some of them are still in Progress.
I really got started on the whole genealogy thing from talking with mom. She used to tell me all kinds of stories when I was young, mainly about our family. Sometimes I think I should have listened more than I did. We lost mom in April 2002, and I miss her a lot. I also miss my brother Danny who we lost in 2007.
I'm hoping to be able to update the pictures from time to time as I get new pictures of my friends either scanned in or processed on disk. And as I find out about web pages, I'll add those too; but can't promise to get all of them or to get them in a timely manner. I'm already having to do some backtracking on stuff.
I also have pictures on my Facebook page.
They say you can be known by the company you keep, so the pics and sites below say a lot about me and who I am.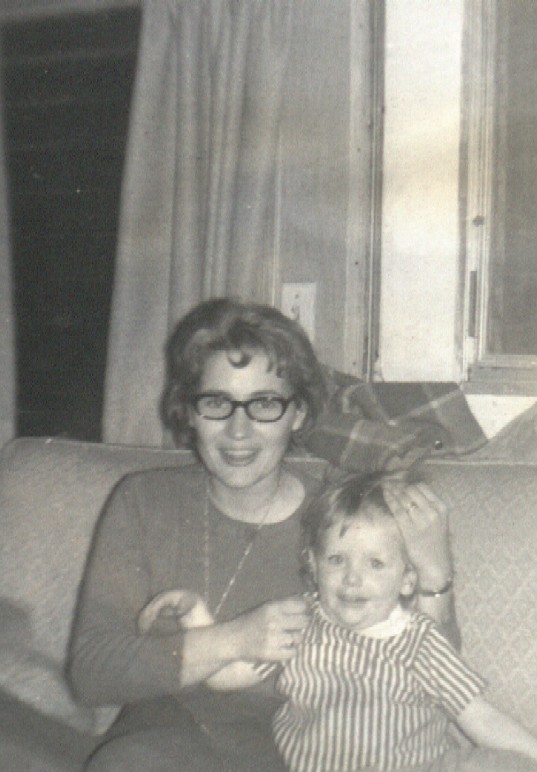 Mom & Me
circa 1970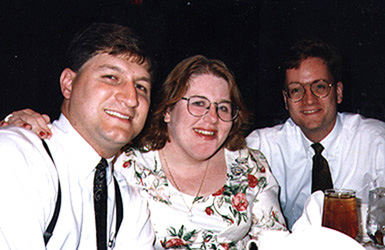 Mark, Me, and Patrick
April 19, 1997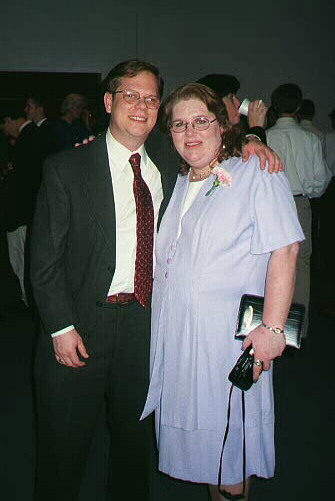 Jonathan & Me
March 11, 2000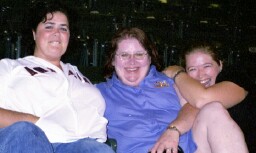 Julie, Me & Lourenda,
September 5, 2002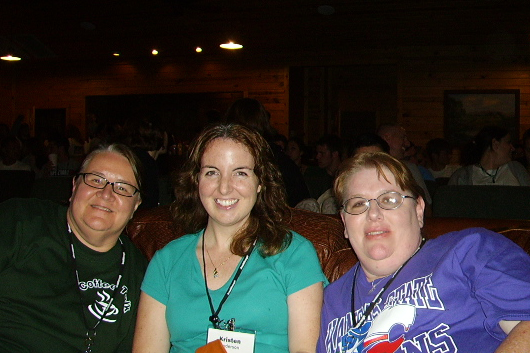 Susan, Kristen & Me,
September 23, 2006
---
This page was created by Cindy Ellis

Last updated October 3, 2009

Send comments to cjellis66@yahoo.com